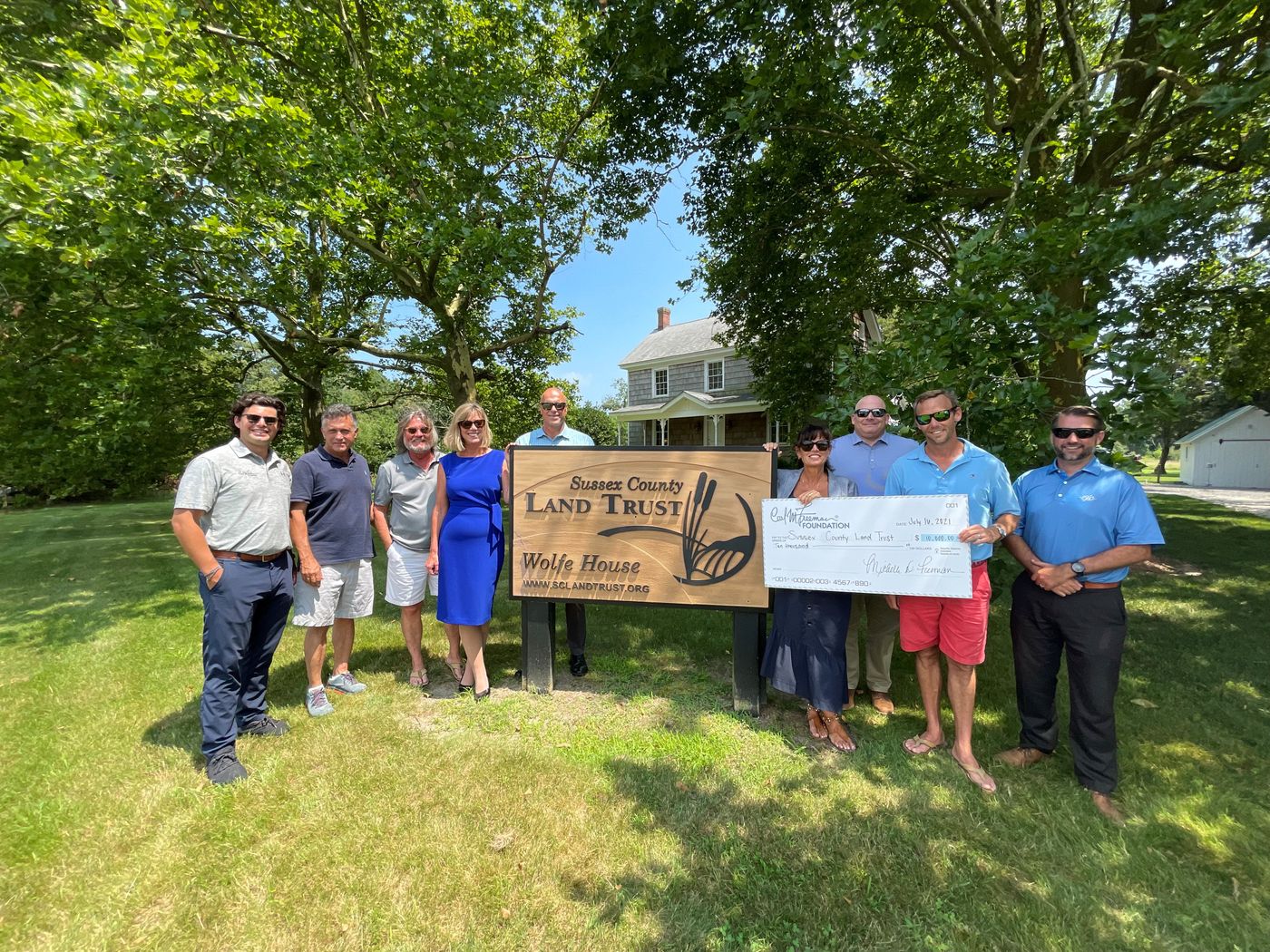 Carl M. Freeman Foundation Continues Longstanding Partnership with Sussex County Land Trust
Rehoboth Beach, DE – As part of its ongoing commitment to support Sussex County nonprofit organizations, the Carl M. Freeman Foundation contributed $10,000 to the Sussex County Land Trust. The funds will support the Land Trust in preserving more open space in Sussex County, in addition to volunteer efforts and education programming.
"The Carl M. Freeman Foundation have a long history of socially responsible development and philanthropy and we appreciate their recognition of the Trust's efforts. One of the missions of the Trust is to protect quality of life and have a healthy balance between economic development and open space preservation," said Sussex County Land Trust Chairman, Casey Kenton. "The Freeman organizations share this mission wholeheartedly and we couldn't be more appreciative to have them as a partner."
"We are thrilled to continue our longstanding partnership with Sussex County Land Trust. The work that the Land Trust does to responsibly preserve open space is critical as the county continues to be a place where people from across the nation wish to live or visit," said Executive Director of the Carl M. Freeman Foundation, Patti Grimes.
The Carl M. Freeman Foundation commits its time, talent and treasure to facilitate, support and promote innovative community-based leadership and giving. Their focus is on communities where the customers, employees, and vendors of Carl M. Freeman Companies work, live and play. Please visit carlmfreemanfoundation.org for more information about the Carl M. Freeman Foundation.
The Sussex County Land Trust is dedicated to protecting natural, cultural, agricultural and recreational resources through land preservation, stewardship and education for today and tomorrow. The focus of the SCLT is in four principal areas: Preserving Sussex County's rich agricultural heritage, protecting important forest habitat, preserving Sussex County history and protecting private land through conservation easements. For more information, please visit sclandtrust.org.